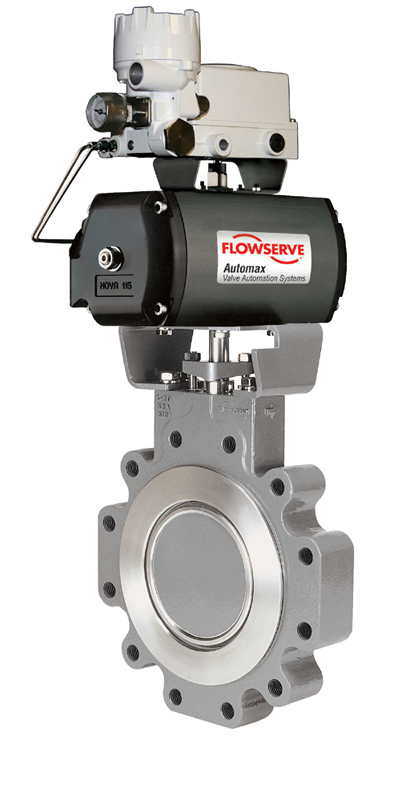 The Flowserve Valtek Valdisk™ BX Control Valve is a rugged and dependable butterfly control valve. This valve is available in carbon steel, CF8M, Monel, Hastelloy C and other alloys, ANSI Classes 150 and 300. It is available both wafer and lugged and in sizes 2″ through 30″. In addition, it is also available with a PFA/Viton soft seat, or metal seats for elevated temperatures.
Applications:
Bulk Chemicals, Chemical Processing, Coolants, Organic Chemicals, Gas Industry Service , General Purpose, High Temperature Service, Cooling Tower
Industries:
Condensate Systems, Cooling Systems, Miscellaneous Services, Fire Protection – General Industry, Distillation
Standards:
ISO 9001:2000, ISO, ASME (ANSI)
The Flowserve Valtek Valdisk™ BX High Performance Valve is a superior quality, ASME Class 150 and 300 valve, available in standard PFA and optional UHMWPE, fire sealed, APEX™ and TriFlex metal seated versions. Offered in 2″ (50 mm) through 36″ (900 mm) sizes and in both wafer and lug body designs, all valves are available with a wide variety of packing options to meet the most routine and the most rigid service requirements.