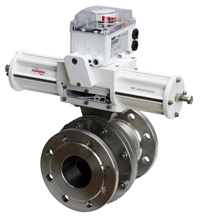 Applications:
Bulk Chemicals, Mineral Processing, Slurry Transfer (mining), Petroleum Production and Refining, Carbon Pulp Transfer, Mining, Utility, Cellulose Fiber Slurries, OEM, Water Supply, Coatings (pulp and paper), Offshore, Condensate, Oil Production, Cooling Water (metals), Oil Transportation, Crude Oil Loading, Organic Chemicals, Cement Production, Digester, Paper Stock, Chemical Processing, Emissions Reduction, Plastics, Chemical and Liquor (pulp and paper), Erosive Services, Polymerization, Fibrous Materials, General Processing Industry, Polymers, Industrial Gases, General Purpose, Power Generation, Industrial Plant Services, Hydrocarbon Processing, Pulp and Paper, Light Slurries, Inorganic Chemicals, Recycling Services, Lime Circulation, Bleach Chemical (pulp and paper), Metal and Steel Industry, Renewable Fuel Production, Petrochemical Processing, Boiler Feed (pulp and paper), Mine Dewatering, Slurries, Petroleum Distribution
Industries:
Cooling Systems, Water Handling and Treatment, Cooling Water – Metals, Water Resources, Dewatering & Water Supply, Water Supply and Distribution, General Industries, Water Treatment, Miscellaneous Services, Paper Stock, OEM, Oil and Gas, Polymers, Power Generation, Primary Metals, Pulp and Paper, Slurry Transfer, Steam Systems, Caustic and Chlor-Alkali, Utilities, Chemical Processing, Waste Processing, Condensate Systems, Wastewater Collection and Treatment
Standards:
ASME (ANSI), ISO, ISO 9001:2000, PED
The NAF Trunnball DL is a full-bore trunnion-mounted ball valve, developed by Flowserve engineers with more than 80 years of experience manufacturing ball valves. The ball is supported by two large, low friction trunnion bearings for consistent low torque, even at high differential pressures. Due to its bidirectional tightness, low friction and high controllability, it is an excellent choice for isolation, on/off and modulating control applications. NAF Trunnball DL is supplied in stainless steel or carbon steel as a standard, but is also available in other materials, such as Duplex, titanium, and others.
The NAF Trunnball DL has the following features that optimize performance and reduce plant downtime:
Spring loaded stem seal packing that provides long, maintenance-free and safe operation in automated on/off and control service safe operation in automated on/off and control service
Direct actuator mounting capabilities of the NAF Turnex actuator for a high performance, vibration resistant, compact valve package
Sturdy, blowout-proof stem providing high torque transmission with minimum mechanical backlash foroptimum controllability
Trunnion-mounted ball providing bidirectional tightness
Low friction bearings for low torque and smooth operation
Unique Z-trim option that minimizes cavitation and noise and has excellent control characteristics
Extensive size range, DN 150–800, size 6" to 32"
Easy-to-service design, due to the off-center joint face of the valve body, allowing for easy replacement of the ball and seals without the need to remove the stem and actuator
Metal seats with a rigid welded overlay of Alloy 6 or alternatively, metal supported, reinforced PTFE seats
The design characteristics of NAF Trunnball DL are particularly suited to the most challenging operating conditions in the process industry, where difficult media and demanding pressure conditions make severe demands on the design, materials and performance of the valve.