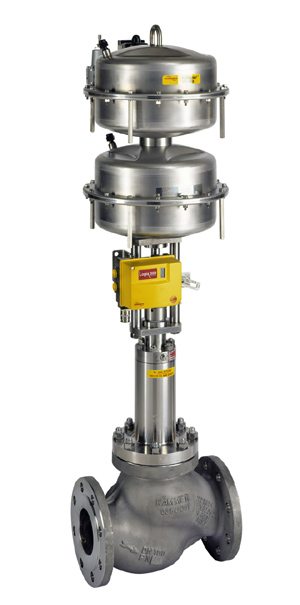 Valves with pressure classes above PN40 or ANSI Class 300 are considered by Flowserve as "high pressure" designs. Based on decades of proven experience and expertise, Flowserve can supply the best high-pressure control valves on the market with pressure classes up to PN4000 / ANSI Class 4500 and above.
Applications:
Chemical Processing, Organic Chemicals, Chemical Transfer, Process, Caustic and Chlor-alkali, Reactor Circulation, Corrosive Services, Reactor Feed, Bioprocessing, Synthetics, Cryogenic Service, Utility, Fine Chemicals, Food Processing, Gasification, Gas Production, Gas Industry Service , General Purpose, Hydrogen, Inorganic Chemicals, Beverage Processing, Industrial Plant Services, Water, Pharmaceuticals
General Service Valve for "special" needs. In a range of 1″ (DN25) up to 6″ (DN150) the valve series 035000 utilizes a wide range of possibilities. Mainly used for special materials such as Hastelloy, Alloy 20 or any "exotic"material the Series 035000 becomes the solution for your application in any pressure class up to CL2500 or PN400
Available as ANSI or DIN globe, angle or 3-way valve. For pressure classes CL600 (PN63) also available in stainless steel or carbon steel. The series 035000 is a perfect amendment to Flowserve's FlowTop General Service valve series where the FlowTop doesn't go.
The series 035000 can also be used as "engineered" product to fulfill special application or customer requests. Low noise trims, anti-cavitation inserts, high pressure bellows seals as well as steam jacket or low emission packing system "SureGuard HP" in accordance with German TA-Luft requirements.
Features
Valve Sizes 1 inch to 6 inch (DN25 to DN150)
Special materials, engineered solutions
High pressure
Low temperature extension optional
Anti-noise, anti-cavitation, hardened trim options
Bellows seal, TA-Luft packing