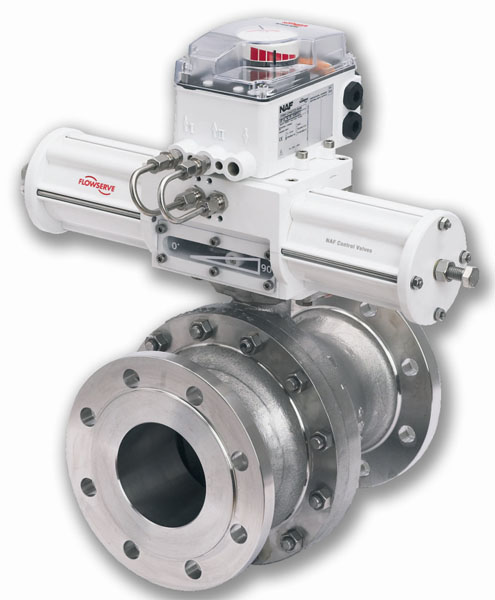 Industries:
Bleach Chemicals, Chemical and Liquor, Paper Stock, Digester, Coatings
The NAF Duball has several features, including:
Easy maintenance: Ball and seals can be serviced, without the need for removing the stem and actuator.
A floating ball that seals in either direction of flow, and at low differential pressures.
Sturdy, blowout-proof stem that transmits torque evenly.
Stem seal with maintenance free O-ring seals and an optional stuffing box.
Metal-to-metal Alloy 6 seat rings or carbon reinforced PTFE soft seats.
A wide selection of alloys available for the ball.
NAF standard close-mounted actuator, which simplifies installation and results in a compact valve/actuator unit.